How to Register
Step 1
---
Access the website using the link — www.elearning.iirs.gov.in
Step 2
---
Click the Registration tab.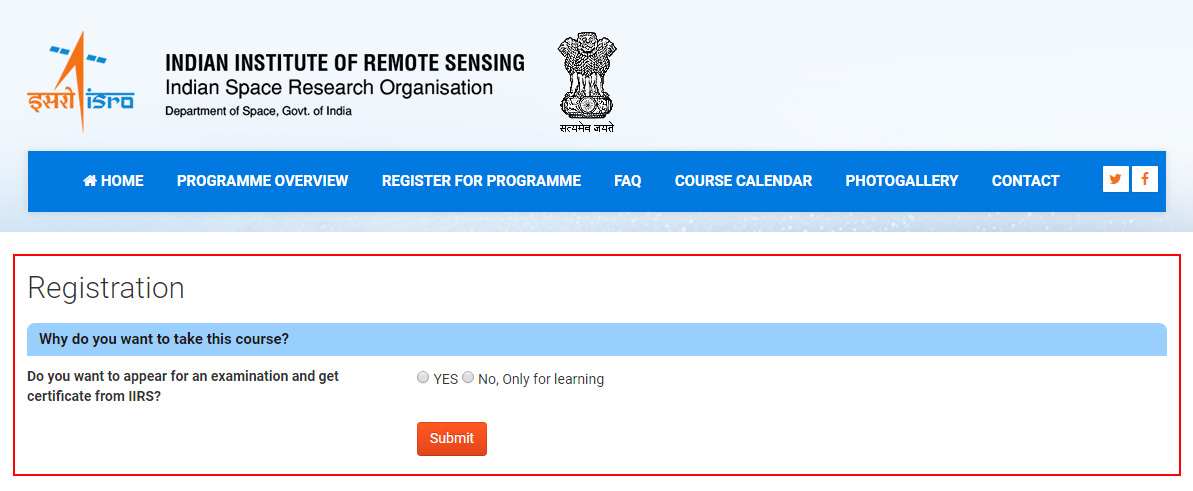 Step 3
---
Select the course name from the drop down box. The Discipline, Duration and Course Fee columns will get auto populated.
Step 4
---
Fill in the following particulars: Name, Father's Name, Date of Birth, Sex, Nationality, Passport No., Mobile number, Land Line, email ID and Fax.
(Please note that all asterisk ( * ) marked items are mandatory to be filled)
Step 5
---
Provide correspondence and permanent address details. If both are same Tick Permanent Address Check Box.
Step 6
---
Provide the educational details beginning from High School till PG. If you have more qualifications, use the 'Add more' button.
Step 7
---
Provide 'Other details' like, experience, background, accommodation and sponsorship.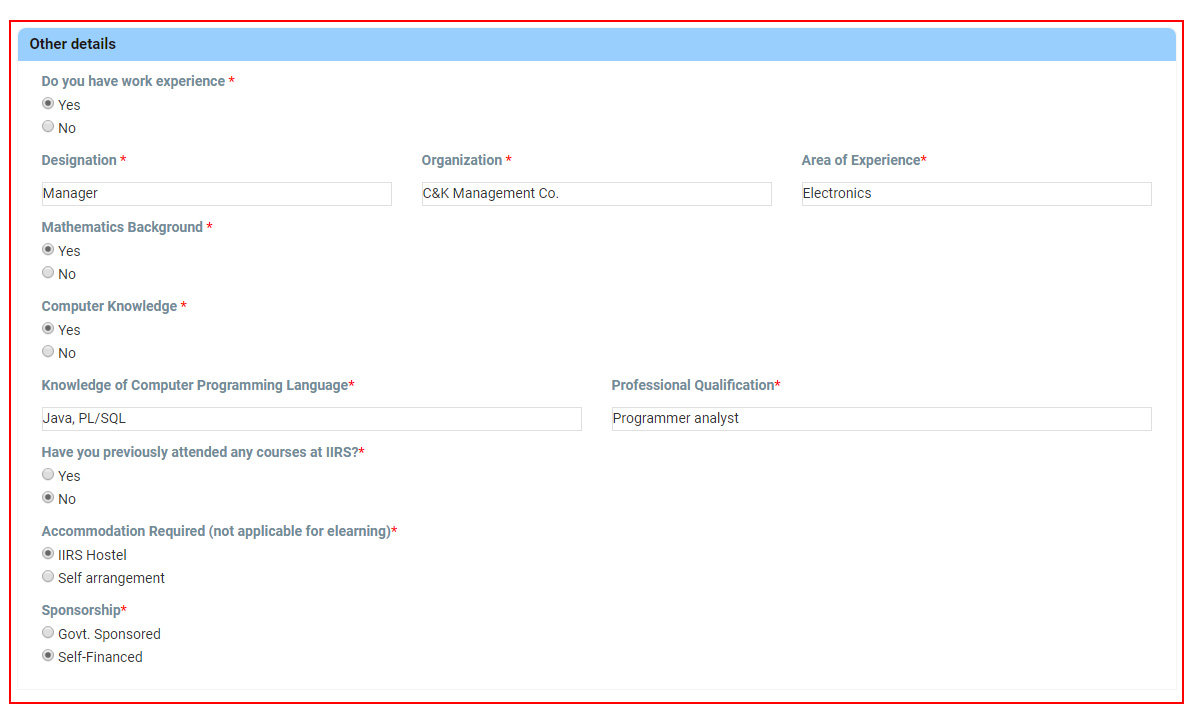 Step 8
---
Upload 'Date of Birth' and 'Highest Qualification' certificates. Upload latest photos of yourself. These should not exceed 1 MB each. Upload a copy of the 'Identification Proof' not exceeding 500 KB.
Step 9
---
Enter the Captcha code and click 'Submit'.
Step 10
---
After Submition the form navigates to payment page. You can either select Yes to appear for examination and get certificate from IIRS or Select No only for learning.



bottom