IIRS INITIATIVES IN E-LEARNING FOR GEOINFORMATICS
The initial focus of IIRS was to use EDUSAT/INSAT 4CR satellite for distance learning but extended the scope to use broadband internet so that access to large number of institutions/universities /individuals with little cost the user. IIRS distance learning program initiated in 2007 and successfully conducted 16 programs in the last nine years. The first course was attended from twelve universities and the number of institutions /universities increased manifold. The sixteenth course is in progress with more than 350+ institutions /universities /departments with more than 5000 number of participants attending the program live and interactive. IIRS program is unique and interactive and demand is increasing not only universities but among research institutions, user departments and individuals. In this mode of online education the teachers are available for live classroom during 15:30/16:00 hrs to 17:30 hrs on daily basis during the course. The practical exercises are being conducted as live demonstration with open source and COTS packages. The live classes are being conducted using A-VIEW system developed by Amrita University funded by Ministry of Human Resources Development (MHRD), Government of India.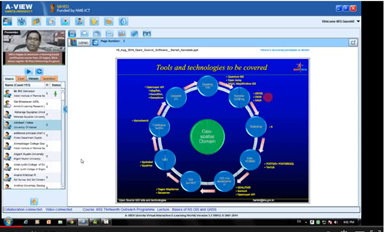 Figure 1- Online Delivery of lectures in IIRS Outreach programme
Further to enhance the outreach of geo-spatial science and technology, IIRS has developed e-learning contents and LMS for different certificate courses in Remote Sensing and geo-spatial technology. The e-learning courses are self-paced and learner centric courses. The syllabus of the courses are as per latest developments and trends in geo-spatial science and technologies with specific focus on Indian case studies for geo-spatial applications. The learning is made available through interactive 2D and 3D animations, audio, video for practical demonstrations, software operations with free data applications. The learning methods are implemented to make it more interactive and learner centric application with practical examples of real world problems.

Table 1- Distribution of e-learning hours for available courses under IIRS e-learning programme.
Subject
e-learning hours
Theory
Practical
Image Statistics
3
2
Basic Remote Sensing
19
3
Photogrammetry and Cartography
12
2
Digital Image Processing
14
7
Geographical Information System
19
7
Global Navigation Satellite System
4
2
Customization of Geospatial Tools
3
5
Applications of Geospatial Technologies-Theory
4
-
The e-learning contents are created as interactive multimedia application and integrated with customized LMS based on Moodle. The user registration and admission module is developed outside Moodle LMS for proper user management and linking the participants with IIRS EDUSAT programme. The adopted e-learning objet standard and other technical details are shown in Table 2.

Table 2- Technologies and standards
| Component | Technology/Standard |
| --- | --- |
| Operating System | Linux |
| Database Server | MySQl |
| Application Development | PHP, Javascript and HTML, Flash |
| LMS | Moodle |
| Web Server | Apache |
| Object standard | Object standard SCORM 2004, 4th edition |
| Online classes | Apache OpenMeeting |
| URL | http://elearning.iirs.gov.in |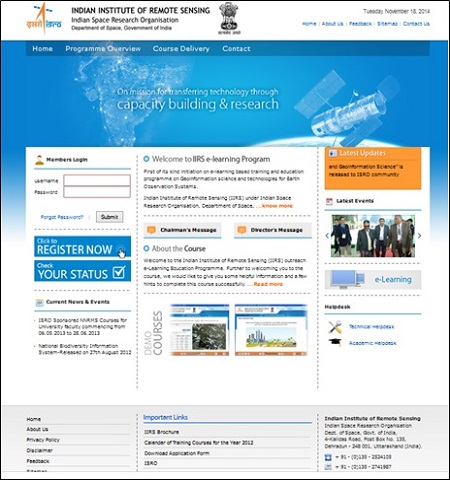 Figure 2- Home Page of IIRS e-learning portal (http://elearning.iirs.gov.in )
The hardware infrastructure is setup for 1000 concurrent learners with 100 Mbps Internet connectivity from NKN which is fully scalable to satisfy more number of participants. The open source software and data sets for practical exercises are also available to the participants. In future it is planned to give access to IIRS laboratory for practical exercises through private cloud.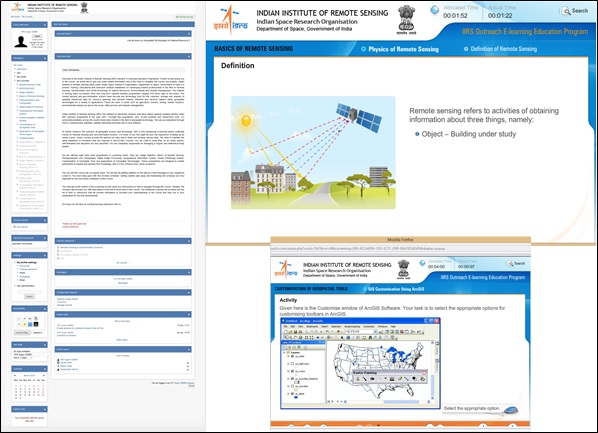 Figure 3- LMS and contents delivery (Theory and Practical) in IIRS e-learning courses
The IIRS e-learning courses are flexible for anytime, anywhere learning keeping in mind the demands of geographically dispersed audience and their requirements. The program is comprehensive with variety of online delivery modes with interactive, easy to learn and having a proper blend of concepts and practical to elicit students' full potential. Following courses are available:
Comprehensive certificate course on Remote Sensing and Geo-information Science- 4 Months duration.
One month fundamental certificate courses on:
Basics of Remote Sensing.
Photogrammetry and Cartography.
Geographical Information System and Global Navigation Satellite System.
Digital Image Processing.